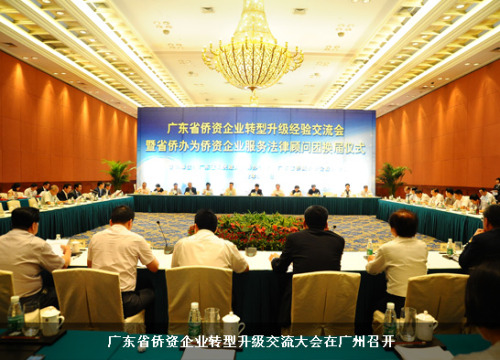 On August 7, Shenzhen Shuibei Jewelry Co., Ltd., as a representative of the jewelry industry and a well-known overseas Chinese investment company, was invited by the Overseas Chinese Affairs Office of Guangdong Province to participate in the exchange of experience in the transformation and upgrading of overseas Chinese-funded enterprises in Guangdong Province held in Guangzhou. President Jiang Hongkai attended the conference and shared with the delegates and the company the experience of Shuibei jewellery from the traditional processing and manufacturing enterprises to the professional platform operating companies and then to the transformation and upgrading of the entire industrial chain. Zhang Yinhe, the richest woman in China and the chairman of the board of Nine Dragons Paper. Li Kum Kee Vice President Li Qun also shared his experience in the transformation of the paper and food industries.

Jiang Hongkai reviewed the transformation experience of Shuibei jewelry for 12 years. He believes that Shuibei jewelry has undergone two major transformations. One is the transformation from a traditional processing and manufacturing enterprise to a professional platform operating company, and the other is a professional platform operating company. The transition to a full-scale industrial chain operation is exactly the result of these two transformations that have actually helped Shuibei Jewelry achieve an industry-leading and leading position.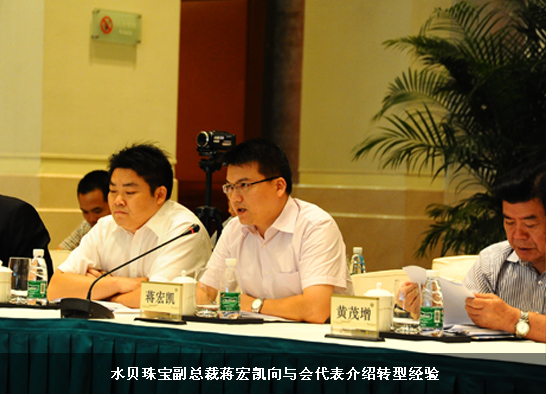 First of all, the transformation of Shuibei Jewelry is inseparable from nurturing and exerting a lasting advantage in innovation and competition. When Shuibei Jewelry Company was founded in 2000, it was only a small factory with less than 50 people. When jewelry companies were still making gold, inlays and crystals, Shuibei Jewelry had already turned its sights to silver jewelry, and it had purchased a lot of imported equipment. Hired Japanese designers and craftsmen and built a professional silver jewelry production line. When other companies reacted, the silver jewelry of Shuibei jewelry has been spread all over the country's major cities, and orders from abroad have also come one after another, earning the company's A bucket of gold.

The transformation of the company also requires a lot of energy and needs to be considered from the height of the entire industry. At that time, the industry believed that Shuibei Jewelry would increase its investment in the production and development of silverware. However, let them be surprised that in the spring of 2004, the Shuibei International Jewelry Trading Center established by Shuibei Jewelry Investment was grandly opened and the trading center opened. In one month, the total sales of more than 100 elite jewellery merchants settled in has suddenly exceeded 600 million yuan. Soon, the trading center became the landmark of the Shenzhen jewelry industry. Shuibei jewelry officially became a professional platform operating company and completed a gorgeous turn. Now this platform has been extended to the United States.

Speaking of Shuibei Jewelry's Caibao full-industrial chain operation plan, Jiang Hongkai believes that Shuibei jewelry is not satisfied with what it has achieved. As early as 2008, Shuibei jewelry invested in the creation of Shuibei Jewelry·Caibao base, filling it up. The blank of domestic large-scale professional color gemstone market. On this basis, Shuibei Jewelry will use Yanuo Xin Cai Bao as the operating brand created by focusing on the Caibao industry chain, and will integrate Chinese and foreign resources in the role of international lottery operators, and join hands with ICA and other industry organizations to form a partnership with Caibao. The China Lottery Culture Promotion Alliance also worked with the National Inspection Center and Thailand's relevant experts to formulate open and transparent color treasure industry standards and achieve a feat of an enterprise to create an industrial chain.

Zhong Yateng, Director of Shenzhen Overseas Chinese Affairs Office, once again introduced the transformation experience of Shuibei jewelry, a well-known Chinese-funded enterprise. He believes that the transformation of Shuibei jewelry from a simple jewelry processing and upgrading to a high-end jewelry service platform with a complete industrial chain is the model. It sets a typical example for the transformation and upgrading of overseas Chinese enterprises. According to Jiang Hongkai, this is inseparable from the work of Overseas Chinese Affairs Office. In addition to regularly organizing experts to come up with suggestions for research on Shuibei jewelry, Shenzhen Overseas Chinese Affairs Office also helped to coordinate the successful application to the "World Expo" jewelry branch, not to mention When it comes to looking for investment abroad and introducing overseas talents, these have played a key role in several important transformations of Shuibei jewelry.

Zhao Yufang, deputy governor of Guangdong Province, requested the governments at all levels to optimize services, provide strong guarantees for the transformation and upgrading of overseas Chinese enterprises, solve the practical difficulties in the transformation and upgrading of overseas Chinese enterprises, improve the government's services to overseas Chinese companies, and give full play to them. The Overseas Chinese Affairs Department and the Overseas Chinese Chamber of Commerce serve foreign companies.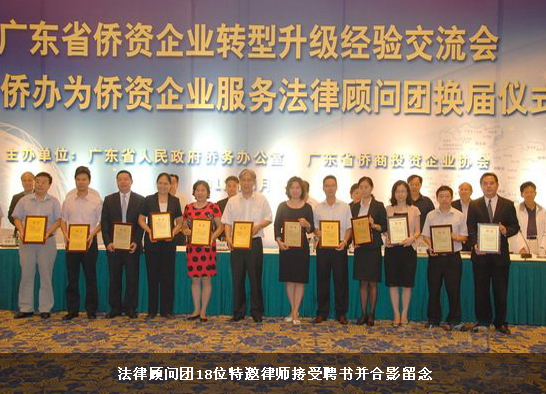 Also present at the conference were Wu Ruicheng, Director of the Overseas Chinese Affairs Office of Guangdong Province, Deputy Director Zheng Jianmin, and other leaders from the Guangdong Overseas Chinese Affairs Office, the Provincial Office of Foreign Trade and Economic Cooperation, the Provincial Department of Land and Resources, and the Provincial State Tax Bureau, and other 40 overseas Chinese companies. . In addition, the General Assembly also held a renewal ceremony for the Legal Advisory Group of Overseas Chinese Enterprise Services, and issued letters of appointment for 18 invited lawyers.

Cotton Handkerchief,Soft Cotton Handkerchiefs,White Cotton Handkerchiefs,100 Cotton Handkerchiefs

Hebei Spring-Tex I/E Co.,Ltd , https://www.spring-mattresscover.com
October 30, 2019